Article by Paul Starick Courtesy of the Daily Telegraph
Rinehart donates $6m
BILLIONAIRE Gina Rinehart will fund the installation of ventilators, intravenous pumps, cardiac monitors and other lifesaving equipment on all Royal Flying Doctor Service aircraft and in bases across Australia with a $6 million donation to fight the coronavirus pandemic.
Mrs Rinehart, Australia's richest woman, also will fund portable automated external defibrillators and telehealth technology in isolated communities, to help the RFDS better manage chronic disease in the Outback.
The mining and pastoral magnate's donation, personally and from the Rinehart Medical Foundation, will equally benefit Flying Doctor operations in NSW, the ACT, South Australia, the Northern Territory and Queensland.
The donation, which comes as the RFDS is building surge capacity to battle COVID-19, is reminiscent of late billionaire Kerry Packer's $2.5 million funding of defibrillators in all NSW ambulances after his 1990 heart attack.
The RFDS has 55 aircraft, 16 aeromedical bases and five remote primary healthcare facilities across the three states and two territories, some of which already have ventilators and defibrillators, but Mrs Rinehart's donation will ensure every location and aircraft has a full complement of critical care equipment.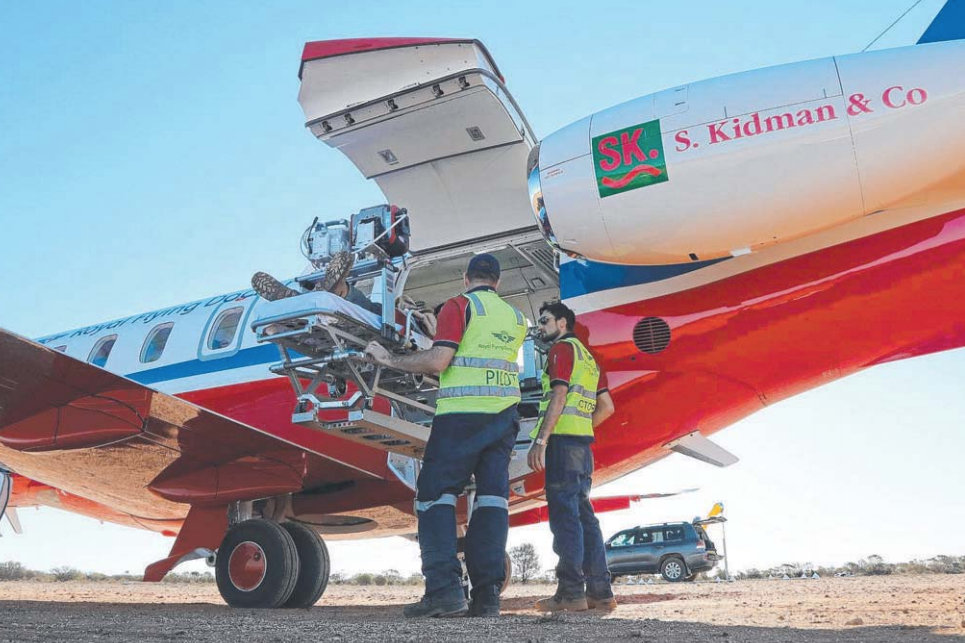 The RFDS has already transported 110 suspected or confirmed COVID-19 patients by air and road across the country. Its first aeromedical response was to fly patients infected with the virus from Darwin to Perth, Adelaide and Melbourne in late February.
This is in addition to the Flying Doctor's national daily workload of more than 100 aeromedical missions and more than 900 episodes of telehealth, primary health, mental health and dental care.
RFDS Central Operations chief executive Tony Vaughan said the Rinehart Medical Foundation's generous and immediate funding boost would have an extensive impact.
"The RFDS has an excellent baseline level of critical care equipment across its network to respond to rural and remote Australians, but we require more in order to have surge capacity to meet anything that comes our way," said Mr Vaughan, who is also leading the Flying Doctors' national COVID-19 working group.
"This includes ventilators, more cardiac monitors, IV infusion pumps and more point of-care testing to enable aeromedical teams to serve every patient, on every aircraft or at any one of our locations across our vast RFDS network.
"Equally, at a time when those living in remote areas are feeling more isolated than ever due to COVID-19, we have the capacity to invest in state-of the-art telehealth and in-situ point-of-care testing to partner with our high-risk patients to manage chronic disease.
"Mrs Rinehart's donation will bring great relief to many across Outback Australia."