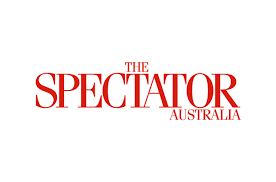 Article courtesy of The Spectator Australia.
As Australians quite rightly revel in our multiple successes at the Tokyo Olympics where we are not only ranked (at the time of going to press) fourth in the world but clearly, per capita, one of the most successful sporting nations on the planet, it is worth remembering why that is.
In these woke days, it is undeniably key conservative values such as perseverance, ambition, excellence, individual skill and dedication that are being amply rewarded across so many disciplines. Along with traditional sports, Australians are also excelling in new Olympic sports, such as BMX freestyle, skateboarding and surfing.
Historically, from the glory days of Dawn Fraser through the golden years of Susie O'Neill, Ian Thorpe, Grant Hackett and so many others, we have excelled in the swimming pool. Once upon a time you could put our dominance in the water down to the fact that so many Aussie kids grew up blessed with glorious weather and golden beaches, spending the weekends at Nippers. That era which began with 14 medals in the pool at the Melbourne Olympics in 1956 peaked at the Sydney 2000 Olympics with a record 18 swimming medals.
But then the slide set in. Only 15 swimming medals at Athens in 2004, dropping to a miserable 10 swimming medals in London in 2012. Clearly, our sunshine and beaches were no longer enough.
Following the disappointing results in London, mining magnate Gina Rinehart of Hancock Prospecting quietly stepped in with a huge financial contribution to sponsor four different Olympic disciplines; swimming, rowing, volleyball and artistic swimming.
That was clearly a turning point. Now, this long-term commitment, involving establishing training centres and paying salaries, has borne fruit.
At the Tokyo Olympics our swimmers have brought home a staggering 20 medals, beating both Melbourne and Sydney and as much as London and Rio combined. That includes nine times more golds than London and three times more gold than Rio.
All credit to our wonderful swimmers, their coaches, their families and their teams. They deserve every ounce of those medals. The fairy tale wins we have seen will warm Aussie hearts for years to come. But all that individual effort, as we saw at the last two Olympics, can only be fully realised with solid, reliable financial backing.
These days, as most large corporations waste their shareholders' money touting their idiotic woke 'diversity and inclusion' or 'climate' credentials, is it not the perfect metaphor that, yet again, Australian global success and pre-eminence is built squarely on the back of our traditional strengths of agriculture and mining?