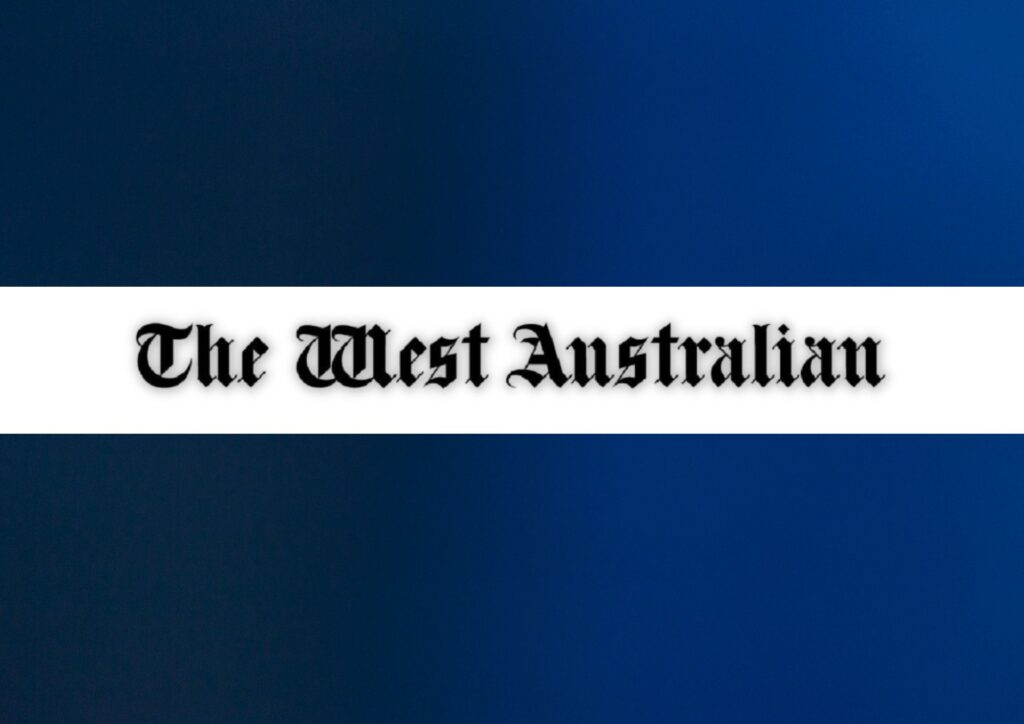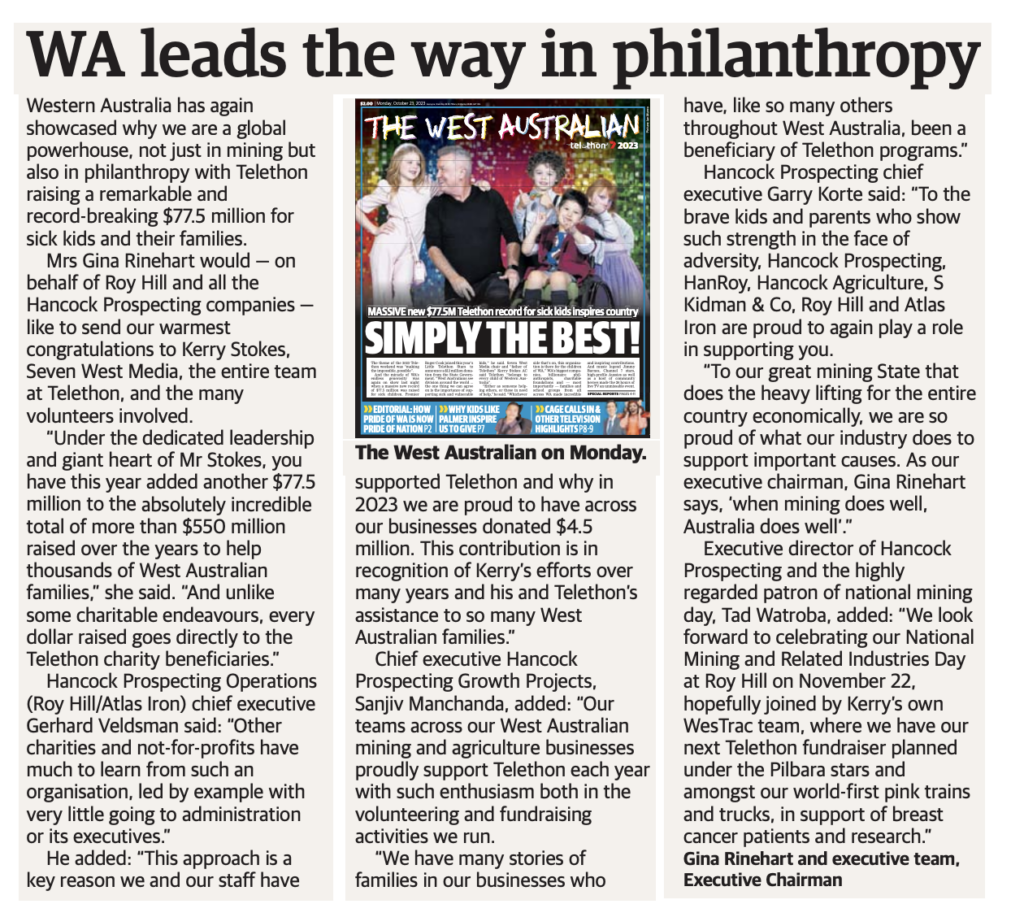 Western Australia has again showcased why we are a global powerhouse, not just in mining but also in philanthropy with Telethon raising a remarkable and record-breaking $77.5 million for sick kids and their families.
Gina Rinehart would – on behalf of Roy Hill and all the Hancock Prospecting companies like to send our warmest congratulations to Kerry Stokes, Seven West Media, the entire team at Telethon, and the many volunteers involved. "Under the dedicated leadership and giant heart of Mr Stokes, you have this year added another $77.5 million to the absolutely incredible total of more than $550 million raised over the years to help thousands of West Australian families," she said. "And unlike some charitable endeavours, every dollar raised goes directly to the Telethon charity beneficiaries."
Hancock Prospecting Operations (Roy Hill/Atlas Iron) chief executive Gerhard Veldsman said: "Other charities and not-for-profits have much to learn from such an organisation, led by example with very little going to administration or its executives." He added: "This approach is a key reason we and our staff have supported Telethon and why in 2023 we are proud to have across our businesses donated $4.5 million.
This contribution is in recognition of Kerry's efforts over many years and his and Telethon's assistance to so many West Australian families." Chief executive Hancock Prospecting Growth Projects, Sanjiv Manchanda, added: "Our teams across our West Australian mining and agriculture businesses proudly support Telethon each year with such enthusiasm both in the volunteering and fundraising activities we run.
"We have many stories of families in our businesses who have, like so many others throughout West Australia, been a beneficiary of Telethon programs." Hancock Prospecting chief executive Garry Korte said: "To the brave kids and parents who show such strength in the face of adversity, Hancock Prospecting, HanRoy, Hancock Agriculture, S Kidman & Co, Roy Hill and Atlas Iron are proud to again play a role in supporting you.
"To our great mining State that does the heavy lifting for the entire country economically, we are so proud of what our industry does to support important causes. As our executive chairman, Gina Rinehart says, 'when mining does well, Australia does well'." Executive director of Hancock Prospecting and the highly regarded patron of national mining day, Tad Watroba, added: "We look forward to celebrating our National Mining and Related Industries Day at Roy Hill on November 22, hopefully joined by Kerry's own WesTrac team, where we have our next Telethon fundraiser planned under the Pilbara stars and amongst our world-first pink trains and trucks, in support of breast cancer patients and research." Gina Rinehart and executive team.