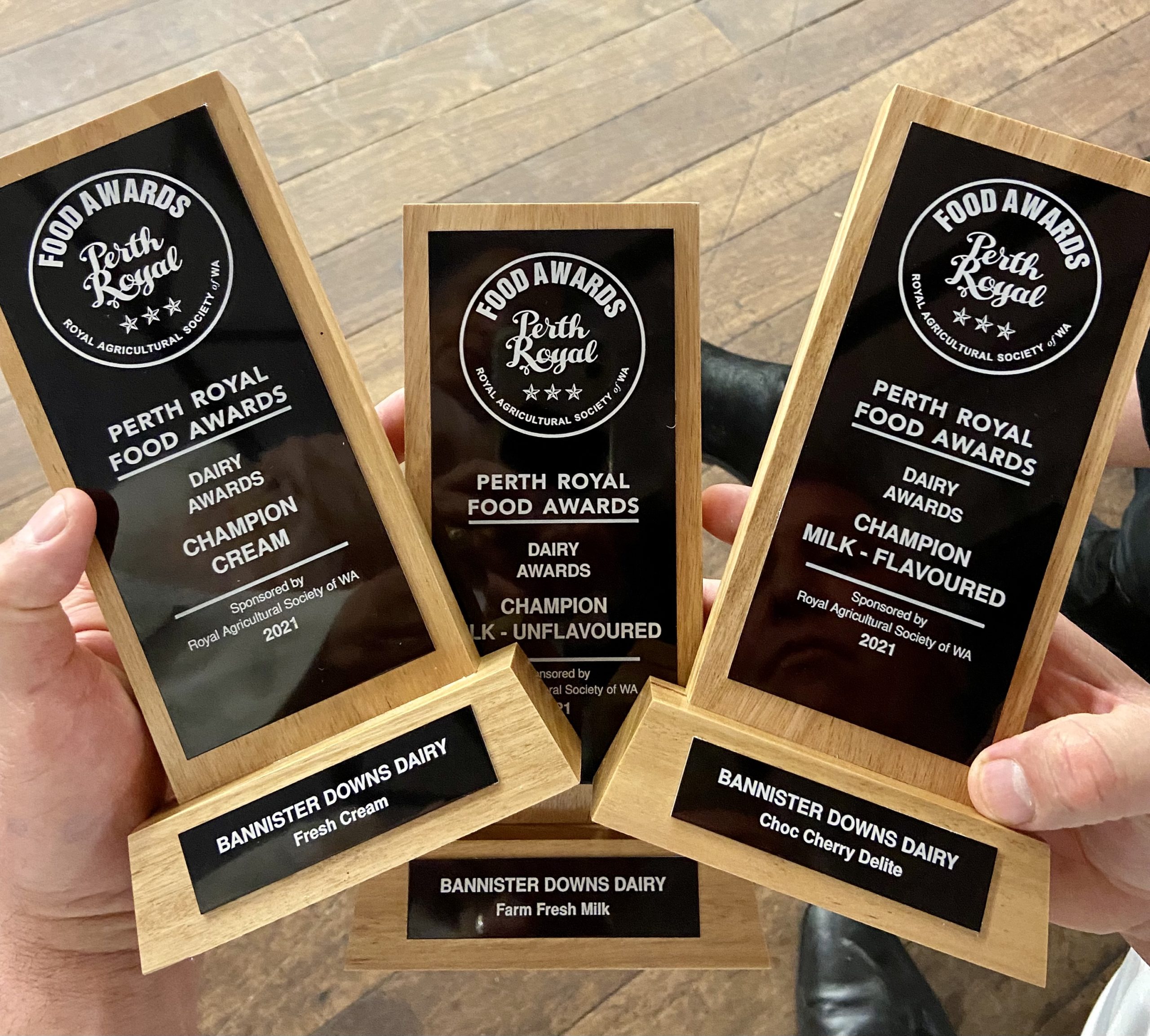 Competing in the 2021 Perth Royal Food Awards for the 15th consecutive year, Bannister Downs is proud to share the great results achieved –
Champion Milk with 'Farm Fresh Milk'
Champion Cream with 'Fresh Cream'
Champion Flavoured milk with 'Choc Cherry Delite'
WA Dairy produce is renowned for its quality and great flavour and being awarded these champion titles is a true reflection of the effort and care that is made daily at Bannister Downs Dairy, with a complete focus on quality.
In addition 'The Butter People', who's cream is 100% supplied by Bannister Downs Dairy, were awarded the Champion Butter trophy.
A great celebration of quality, local dairy produce awarded out of product entries from all over Australia.